Birmingham Limo Hire | Sports Cars Hire | Limousine Hire Birmingham
Turning your special event into an amazing one with Birmingham Limo Hire Service
---
GET A QUICK QUOTE

WHY CHOOSE BIRMINGHAM LIMO HIRE SERVICE & SPORTS CAR RENTAL
Limousine Hire Birmingham| Sports Cars Hire| Hire Limo Birmingham.
Looking for a classy, traditional, sassy, antique, or smart and trendy limo service? Look nowhere else but Birmingham Limo Hire | Sports Car Hire & Limousine Hire Birmingham. We can match your requirements easily and you will be amazed by the quality of the Limo hire services we offer. Birmingham Limo Hire is undoubtedly the best and most trusted Limo hire service in the Birmingham area (Testimonials) It not only has a proven track record but also a wide range of fleet.  Our limo hire services and other services will leave you delighted and spellbound. Our workforce goes beyond their line of duty to ensure that our clients are satisfied. Hire us and you will never look for any other limo service. Birmingham Limo Hire is trusted even by SEO Optimization Directory.com; Color Blossom Directory.com
Do you need to explore Limousine Hire Birmingham? Sports Cars Hire? Cheap Car Rental at Birmingham Limo Hire? Lamborghini Hire Birmingham? What about Hire  Limo in Birmingham? Talk about its diverse tourist attraction sites! The archaeological sceneries that paint the history of Birmingham in beaming colors. Birmingham limo hire offers excellent tourist travels. We offer packages that need conscious, valuable yet pocket friendly. Style up you drives through the parks and sites relaxed at the back left of a Limousine. Other than that, your preference could be a sports car. Right? We are undisputed in our collection of sports cars for car hire and car rentals. What about the Pink Limo Hire? Or the Hummer Limo Hire? We got them all in Birmingham Limo hire. All you need is to make your booking and the rest will be catered for by Birmingham limo services. (What others choose!)
Our chauffeur will drive you around the places of interest in Birmingham and serve you as your guide. They ensure that you have the best experience when you hire our limo service. The experience you have while exploring Birmingham with a classy limo, elite limo, prestige car, the super Sports car is unparalleled and you will be delighted to choose our limo services.
Make your event both memorable and remarkable! Limo Hire Birmingham just adds luxury! On a special occasion, your entry has to be grand as well. There is nothing that comes close to a luxurious and elite limo that gets you to your venue. Moreover, we create unforgettable moments when you choose our prestige car or a supercar for car hire or car rental. We have catered to the needs of hundreds of customers, who were extremely delighted with the limo hire services we offer at Birmingham! When you are on holiday in The Netherlands don't' forget to visit Rotterdam in a special night-tour by Limousine, Limo tour "The dank side of Rotterdam"  
If you have an event in mind and want to make it special, get in touch with Birmingham Limo Service. We hire the best Limo service at the most competitive prices. We have a great review from UK Listings and snn.gr DIRectory Add Url Free. In addition, we have a high level of professional and friendly chauffeurs. Call us up on 0121 2853009 and our associate will be glad to assist you with the booking.
FEATURED BIRMINGHAM LIMO HIRE SERVICES
CORPORATE CAR HIRE BIRMINGHAM
Do you know why you don't have to look any further for your next business trip or corporate event in a limo? Because Birmingham Limo Hire has been providing an excellent corporate service for business travellers for years. its exclusive range of cheap limo hire fleet in Birmingham is unbeatable. The comfort and luxury it pays is a dime. Birmingham Limo Hire chauffeurs are time conscious, composed and reliable not to mention efficient. Birmingham limo hire chauffeur drops you off for the corporate meeting and picks you up on time for your next station. You can't be late in a limo from Birmingham limo hire. It's forbidden. Why not Call us and help you
Book
your next limousine? Birmingham limo hire service is personalized to customers needs and value.
GET A QUOTE
WEDDING CAR HIRE BIRMINGHAM
What Limo Do You Want For Your Wedding? Weddings are special not only to the love birds but also to close friends and relatives. A beautiful stylish classy Chrysler C300 Baby Bentley Limo would transport the bride and father to the church or venue for the wedding. The ladies of the wedding party could go in a nice big Pink Hummer or Pink Limo? What about those in attendance? You could choose to breeze in in style and class in an elite limo hire. What about the reception and after party? Don't miss out on an elite limo ride to the venue. Birmingham Limo is the best wedding car hire in Birmingham. Birmingham limo hire has the best fleet for wedding car hire.
Call us
for your wedding cars in Birmingham.
GET A QUOTE
PROM CAR HIRE BIRMINGHAM
How Do You Want To Arrive At The Prom? Hummer, Stretch Limo, Pink Limo, Black Limo, the choice is yours, you can choose one to match your mood or color scheme!! We have a great selection at Birmingham Limo Hire. We look into tastes, interests, common choices to personalities, and help you book an elegant limo that makes a perfect match. We customize our limos in Birmingham limo hire to personalize your needs as our own, We do care how you storm in the prom. Birmingham Limo Hire hire always at your service. Exclusive limousine hire Birmingham fleet and sports car for hire.
GET A QUOTE
WINE TOURS BIRMINGHAM
Why Not Visit A Vineyard In The South East And Taste Some Wine? There are many vineyards in England and some of the best are in the South East. Birmingham limo hire would like to take you there in an elite limo hire. We could use a hummer limo for the gents in the house. moreover, a pink limo would suit the girls. If you are daring enough, Birmingham limo hire would offer a fire engine limo and let your throw a wine party. Visit a vineyard in prestigious limo hire in Birmingham. Carry some thought and cheers with friends in the limo on our way back. By the way, local wine tastes good in a Birmingham Limo.
GET A QUOTE
SHOPPING
Girls... if You want to be more girlish, roll with girls. Girls day out! Why Not Get The Girls Together And Plan A Great Day's Shopping? Or Run away for a Girls limo Date or Girls Day Out in a Birmingham limo? England both north and south have some of the best shops in the world as you know and we have listed some here we think are great and have been told by our clients that are well worth a limo trip. Or more local to Birmingham is also cool and closer? Girls' day out can be tremendous and breathtaking in a pink limo from Birmingham Limo Hire. A girl's date will turn out epic and exuberant in a hummer limo or a Lincoln Navigator limo. Choose Birmingham Limo Hire, Choose Class & Luxury.
GET A QUOTE
HEN PARTY
You Simply Have To Have A Limo, She Would Never Forgive You? It can't be, It won't be and it will never be a successful Hen's Party without a Birmingham limo hire limo! The ultimate ladies Limo night of the year, what a way to send off the blushing bride to be. Spur and stir up your romantic life before it fades into the next level. Spark the spasms of happiness and the trickling joyous moment for her. What are you doing on her big night? Are you going out for the night to end all nights or a more controlled yet still fun affair at a classy restaurant? Whichever it is, you need to arrive in style and we will look after you all and get you there safely and with a big smile.
GET A QUOTE
SPORTING EVENT
Why Not Go In Style To One Of Our Famous Sporting Events?We have so many amazing sporting events in the UK, we are the envy of the world. So why not arrive in style and make the most of the day in a Birmingham Limo Hire limousine.
GET A QUOTE
BIRTHDAY PARTIES
Why Not Start The Birthday Party Before You Get There?It doesn't matter how old you are, everybody loves a Limo and what a perfect way to turn a birthday into a Celebration In A Birmingham Limo Hire Limo!!! Or try a party bus hire.
GET A QUOTE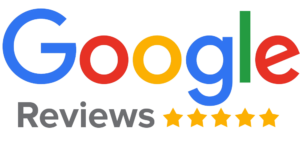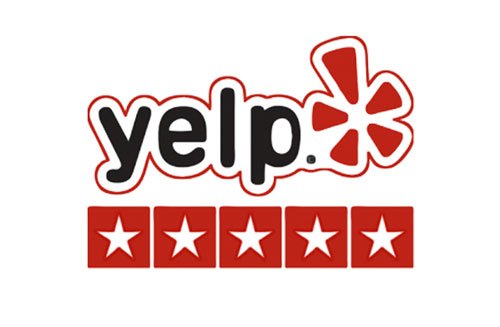 REASON FOR USING BIRMINGHAM THE BEST LIMO HIRE SERVICE
Get a celebrity like experience
When you travel in our luxurious limos, you will definitely get a feeling of a celebrity and you will certainly make a mark to wherever you arrive!
Best Fleet of Limos in Birminghamshire
With our well maintained and latest fleet of limos, which are checked before every trip, you can enjoy your trip on the perfect limo owing to the professional checks we carry out.
Make it memorable with us
When you arrive in a limo to any event, your day will naturally be special.
Customised Itineraries
Even if you are needs are unusual or you have any special preferences, we will take the utmost care to ensure that you are satisfied and will chalk out the best plan for you.
Safest fleet of cars
All the limos are checked before every trip and the chauffeurs are also subject to multiple background checks and driving tests.
Services for all types of events
Arrive in style to your special occasion; be it a birthday party, graduation day, prom night, anniversary or a corporate party, we will have it sorted for you.
Enjoy your ride with a drink
Sit back and relax with a drink, while we will ensure that you reach pleasantly to your destination.
VIP Treatment
Right from the moment you step into the limo, you will be spoiled with the services we offer and our chauffeurs will not leave any stone unturned to ensure that you feel special.
Best services at the most competitive prices
When you travel with us, you will be arriving in style for the most competitive prices available in Birmingham area.
Professional and Customer friendly chauffeurs
Our chauffeurs are extremely polite and friendly. They go the extra mile to ensure that our clients are satisfied.
What about these ideas:
Wedding cars Birmingham
Limo hire Birmingham
Party bus Birmingham
Wedding car hire Birmingham
Party bus hire Birmingham
Birmingham limo hire
Prom car hire Birmingham
Limo hire in Birmingham
Our motto is to make your days memorable and we understand that you would need a limo for a special day. We strive to provide you with the utmost satisfaction on your special day. Get in touch with us and we will take care of everything to ensure that the best day of your life will be extra special! So why wait? Get in touch with us at 0121 2853009 or you can fill in your details on the form. Our booking team will contact you shortly to show you the FREE quote and show you why we are the best Limo hire Birmingham can offer and great value. Not forgetting; Wedding cars Birmingham, Limo hire Birmingham, Party bus Birmingham, Wedding car hire Birmingham, Party bus hire Birmingham, Birmingham limo hire, Prom car hire Birmingham, Limo hire in Birmingham