Cheap Wedding Car Hire Birmingham | Wedding Cars Birmingham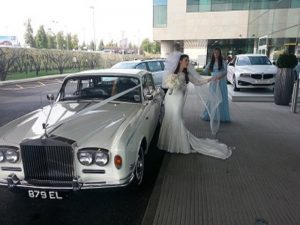 Looking for cheap wedding car hire in Birmingham or just Wedding Cars Birmingham? Enjoy the excitement of riding in a luxury vehicle on your wedding day. Birmingham limo hire offers comfort, experience, and punctuality in our service provision. We possess a large and diverse limo collection ranging from traditional to stretch limousines.
Weddings are all about living your dream.  They are also about realizing an unforgettable day in the bride's and groom's lives. At Birmingham limos, we value this dream. Hence, we purpose to meet your dream of living your day as nobility. More so, we offer car hire and car rental services at a cheap price. Finding a wedding limo car hire near you just got easier and better. Working with Birmingham hires is an assured pressure-free engagement. Choose Birmingham limos; you get to hire a comfy wedding car online at a cheap price. Moreover, the quality nature of our services assures you of a disappointment free wedding transportation experience. We focus on affordability and quality prestige car hires for the perfect fleet for your wedding day.
What Kind of Limo would you prefer for Wedding Cars Birmingham?
The client decides on the kind of Birmingham limo to hire. Therefore, from diverse options regarding modernity and size, the clients choose the limo that best meets their needs. Some of the limos for hire at Birmingham include stretch limousines such an Audi Q7 limo, a Hummer limo, a Lincoln stretch, Range Rover limo, and Rolls Royce Phantom Limo among others. Most importantly, our collection is clean and well maintained.
We also have a variety of traditional limousines. On top of this, any wedding car you hire or rent is further customized to your needs. For instance, would you prefer soft drinks or a bar? It is from your choice as well as needs that a cheap and agreeable cost for hire or rent is determined.
Cheap Sports Car Rental and hire for your Cheap Wedding Car Hire Birmingham?
In addition to wedding limo car hires, we offer cheap sports car rental services. If you wish to rent a quality and affordable sports car, Birmingham prestige car hire is here for you. Similar to our Birmingham limo collection, we have a variety of sports cars for hire or rental at an affordable rate. We provide access to exotic cars that will make your wedding extraordinary; a day to remember. Moreover, renting a sports car with us leaves you with nothing to worry about as all vehicles at Birmingham supercar hires are well maintained and serviced.
Rent a prestige car from the variety we offer and enjoy the elite noble feel that comes along with driving and riding in luxury sports cars. From a Mercedes Benz, Lamborghini, Bugatti, Audi, Maserati up to a McLaren, Porsche and Rolls Royce; we have got it all. Name a sports car for hire and we have it. Your experience with us will ultimately lead you to an exquisite taste in car hires and car rentals. After all, we provide access to the comfy and spacious limo and car rentals as well as hires.
Why should you consider hiring a Cheap Wedding Car Birmingham?
Luxury
Aside from luxury seats, often al Limo at Birmingham includes a few extras. For instance, a limo comes with a chauffeur. This adds to the limo car hire experience. The feel of a wedding is accentuated by your treatment as royalty.
2. Space
A hired wedding limousine, though varies with the client's choice and interests, can seat up to ten people comfortably. As a result, limousine car hire is preferred due to the bridal party's ability to travel together. Ultimately, a Birmingham limo is a practical wedding transportation choice for large groups. It emphasizes the opportunity to travel in mass and luxury.
3.Wedding Photo Background
Hiring a stretch limousine or a vintage sports car can go a long way in making memories of your wedding day. These exotic luxury cars can easily act as the perfect background for your wedding photos. Birmingham car hires and car rentals can easily give you access to vehicles that will bring out your desired exquisite photos to remember the day by.