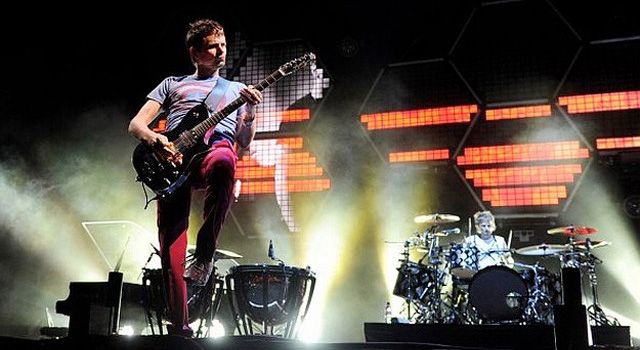 Prestige Car Hire in Birmingham for a concert.
Introduction.
Concerts supercar hire Birmingham & Prestige Car rental sounds fancy and stylish. Right? That is why It is common in celebrity arrivals. They arrive in fancy luxury cars during concerts. Perhaps you have been wondering if they own these vehicles that they arrive in or whether they are for rental. Services for supercar hire in Birmingham specifically for concerts are very common. Birmingham supercar hire is committed to providing these services and more to its esteemed customers. Break the norm of getting taxis as transport methods to concerts. Instead, book a Birmingham limo to get excellent concert services just like celebrities. With us, we treat all the customers equally, celebrity or not. To us, everyone is a VIP and that is why you will be treated with utmost respect and kindness.
Travel in luxury and style for your upcoming concert.
When you travel in a luxury car, it is automatic that you will be treated differently from those who do not have luxury cars. People automatically assume that you are very rich, hence try to impress you. This is a common thing that our customers have experienced. I mean, would you not be glad to get attention from other people and feel like a popular person even for a few hours? Birmingham supercar hire has made it possible for everyone to access this service. How so? 
First, in Birmingham limo service, we believe that everyone is equal no matter the status in society. That is why we came up with the cheap limo hire in Birmingham prices for all our services. At Birmingham limo hire, both the middle class and a high class get our services at the same price. The only thing that makes a difference when it comes to prices is the number of hours the Birmingham limo is hired for and the pick-up points. Also, the type of decorations and specifications given make the prices a little different. 
Second, we offer our services to anyone and everyone who requires them. As long as you can pay for the Birmingham limo services we will not discriminate against you. As mentioned above, all our customers are given equal attention and treatment while being serviced by our team of enthusiasts. Never will you hear that anyone was ill-treated while being serviced by a Birmingham supercar hire company. All are welcome to partner with us in achieving greatness on every occasion. 
Lastly, we understand that not everyone is a fan of limousines. If you are one of these people, worry not because we have an Exquisite collection of sports cars that will entice you and everyone else as well. Supercar hire are known for their unique body design, their strength, and speed. Travel at a supersonic speed to your concert with our Birmingham limos. 
The service is available for non-celebrity customers as well.
The main point of traveling in a limousine is to get necks breaking and get everyone wondering who the VIP guest is. Only for you to alight the Birmingham limo and they realize you are not a celebrity. Many people believe that fancy cars are meant for popular people in society. However, our opinion highly differs from this. We believe that anyone who is capable of paying for our Birmingham limo services should enjoy these excellent services. Do not be the type that has been brainwashed into believing otherwise.
If you ever feel like getting VIP treatment, just contact us and we will make a reservation for you. Buy your tickets for the concert and let us know when and where we should pick you up. If you would like, you can tag along some friends to ride within Birmingham supercar for hire. The advantage of joining hands with friends is that you can cost-share the price rather than when you are alone and have to pay for it on your own.
Also, the limousines for hire in Birmingham are very spacious and comfortable. Some even have a carriage capacity of up to sixteen people. If you and your friends decide to enjoy a few drinks before the concert begins, you can do that in the Birmingham limo. The limousines have a minibar section where drinks are served. If there is a specific drink that you would like to be available in the minibar, kindly pre-order before we pick you up.
Many domestic and international celebrity artists visit Birmingham as part of world tours. Your favorite artist could be visiting Birmingham in the next few months and you want to see them performing. Book a Birmingham limo and we will take you to the location on time, you won't miss the artist. Also, with the connections and the good name we have built over the years, our chauffeurs will be able to give you a pass straight to the event. You won't have to queue for long hours waiting for verification. This and more is the kind of VIP treatment you will get when you use our limousine hire in Birmingham services.
What to expect from Birmingham supercar hire.
The most crucial thing you should expect for Birmingham supercar hire is quality service. When you hire a limo in Birmingham for a concert, we make sure you get the best quality services. We would like you to come back for more services even after the concert. That is why we will always give quality services to all the Birmingham limo service customers. In any line of business, as long as you have paid for a service or product, then it is your right to get quality out of it. If you ever feel like the service provided by Birmingham limo service was not good enough for you, kindly give us your feedback so we can improve the quality.
Expect to be safe anywhere and any time you are on board a Birmingham limo. The safety of everyone is key. We will not do anything that will jeopardize your safety at any cost. This includes acts like over speeding or passing through routes that are unsafe. Birmingham limo hire chauffeurs have been trained and know the rules that should be followed at all times. We will also allocate you the best chauffeur who knows the route you will be taking. He or she will take the shortest and safest route possible. Also, the Birmingham limo service chauffeurs have been trained on how to treat the customers with respect. In case there is an emergency, the chauffeurs have been trained on first aid tips. When you are with Birmingham limo hire, you are guaranteed to be perfectly safe. 
Conclusion. 
Treat yourself to one of our Birmingham supercars for your upcoming concert. Our team will work tirelessly to make sure you are picked up and dropped off on time. Take advantage of our cheap limo hire in Birmingham prices and get you a limousine for hire. Everyone deserves to feel like a VIP at one point in life. With us, every experience will be unique and you will feel like a king. There is no place better than Birmingham limo hire when it comes to car hires. From the cheap limo hire prices to the quality services provided. What more could you be looking for? Contact us for more information about our Birmingham supercars and the Birmingham limo services. 
Can you imagine cruising to one of these incredible venues to see your favourite band?
Glastonbury Festival Wembley Stadium Twickenham Stadium Reading Festival Millennium Stadium, Cardiff Hyde Park Finsbury Park Crystal Palace Clapham Common The O2 Arena Earls Court Exhibition Centre Wembley Arena Royal Albert Hall Hammersmith Apollo Brixton Academy Royal Festival Hall Coliseum Theatre London Palladium Royal Opera House Lyceum Theatre Shepherd's Bush Empire Roundhouse The Venue Barbican Arts Centre Koko The Fridge, Brixton London Hippodrome. So if you manage to get a hot ticket, which is difficult enough in the UK, you might as well arrive in comfort and relaxed. Or air guitar it all the way and turn that music up and begin the concert early!!