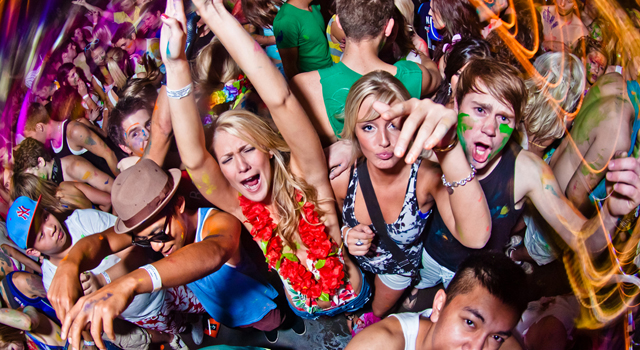 Birmingham limousine service for Hen's night party. 
Introduction 
Are you planning a hen and have absolutely no idea what you should do? Planning for a hen night can be very hectic, everyone knows that. Everything has to be perfectly organized because it is a special night. Hen nights can be for multiple days or just one night. Depending on your crew's preference, Hire a Limo Near Me for Hens Party in Birmingham Limo Service is here to lessen your responsibility. We support our customers by providing transportation, chauffeurs, and even drinks for a full party. All you have to do is give us your specifications and we will do the rest. For many years, we have been trusted by customers to come up with amazing ideas for Hen's nights. 
Accept nothing but the best for your hen night. 
A hen night is a very special night that deserves the best. At Birmingham Limo hire, we give the best services for a hen night party. How so?
First and foremost, the Birmingham Limo service has a range of luxury cars that are most suitable for this night. Whether you prefer limousines or sports cars, you are sorted. For many years, hen nights in limousines were viewed as a tradition for the rich and celebrities only. However, in this age and error, things have turned around and everyone is embracing the idea of using limousines for hen nights. Break the norm of going to clubs or house parties for hen nights. Instead, use our Birmingham limos for the Birmingham limo service for hen's night party package.
Secondly, our limos for hire in Birmingham are in perfect shape for use. The limousines together with the sports cars are regularly serviced to ensure they are roadworthy. At Birmingham limo service there is nothing that matters to us more than the safety and well-being of everyone. That is why we take all the safety precautions as directed by the authorities. You deserve to have a fun hen night in a safe environment.
Thirdly, at Birmingham Limo service, we only recruit the best chauffeurs for the job. We make sure the chauffeurs are qualified and have the required skills before they are hired. Afterward, we train them on how to courteously deal with customers, even in difficult situations. Respect is very important and that is why they will always treat the customer with the utmost respect. Birmingham limo service chauffeurs are also trained on how to deal with customers who are under the influence of alcohol. You and your luggage will be perfectly safe. They are also equipped with first aid skills for emergency cases. What more would you want if not Birmingham limo hire service chauffeurs?
Let Birmingham limo hire take care of your hen party arrangements. The night ought to be eventful and memorable. Our team of enthusiastic employees will work tirelessly to ensure everything goes as planned. This applies mostly to situations where customers request us to decorate the Birmingham limos. Your hen party plans are safe in our hands.
Advantages of hosting a hen night in a limousine.
It is very common to lose one of the hens during a hen party. This mostly happens when the party is being held at a huge house or club. The hens end up wasting a lot of time looking for the lost hen. You can avoid this scenario by using our Birmingham limos as your party's location. At least in a limousine, you will be sure that no one will get lost. Try out a Birmingham limo for a hen night and experience the fun.
Also, when using a Birmingham limo, you will not have to cater to uninvited guests. The people on board will be the ones that you had invited only. This way, you will be sure that everyone is safe as there are no strangers around. Have fun at the hen's party only with your trusted friends.
Moreover, it would be very affordable to hire a limousine for a hen night. Being an event that is being attended by a number of people, it is easy to share the cost of hiring. To add to that, the Birmingham Limo service offers cheap limo hire prices in Birmingham for all luxury cars. In the past, people did not want to hire limousines because of the high cost incurred. Birmingham limo service has made this easier by giving the same service at affordable prices. Currently, everyone can afford to hire one of our Birmingham limos. 
Lastly, the Birmingham limos have enough space for all the guests. We understand that during hen nights, there are a lot of activities to be done especially by the bride. This being her last night to be called a miss, the bride is usually dared to do a lot of things that she won't be doing anymore once she is married. If you want a huge space for such activities, a fire engine limousine would be best for you. This limousine has more than enough space for everyone. Fire engine limo is unique and gives the best party experience. It even has a dance floor. 
Your hen night party would definitely be complete if you hire one of our Birmingham limos. One thing for sure is that you will not regret the decision at all. We make sure that our esteemed customers get exactly what they ordered. We believe in delivering quality.
Why Hire a Limo Near Me for Hens Party?
As mentioned above, we have the best chauffeurs who give excellent services. Birmingham limo service chauffeurs deliver the best quality service. They are always on time to pick up the customer. Keeping time is also one of our virtues. They are also familiar with the routes and will take the shortest ones to make sure you get to the destination on time. Suppose you decide to hold the hen party somewhere else, the chauffeur will pick you up and drop you off at the destination. After having a fun night, the chauffeur will be there to drop everyone off at their respective homes.
The other reason why you should use our services is that we offer cheap limo hire prices in Birmingham. Our prices are affordable and competitive. Why put high prices for hiring the cars and luck customers when you can use fair prices and have your gates flooded with prospective customers? We aim to stand out not only with our unique luxury cars but also with our fair prices. It is important to create a good customer base. We assure you that you will receive quality Birmingham limo services even if the package is being offered at a cheap limo hire price.
Conclusion
If not at Birmingham Limo hire services, where else can you get such great services? Make your hen night party unique and memorable because it is a once in a lifetime night. We can help you create good memories with our Birmingham Limos. Contact us for more information about the services we provide and our Birmingham limos. Have a classic and stylish experience in Birmingham limos at cheap limo hire prices in Birmingham. We believe in delivering quality services in every way possible. Do not settle for less! You deserve a wonderful experience at your hen night party. 
Here is a list of things to do and places to see in Birmingham
Tiger Tiger
Gun-wharf Quays
Cascades Shopping Centre
Spinnaker Tower
Blue Reef Aquarium
Chocolate making
Dance classes - Thriller & Bollywood
Treasure Hunts
And loads of great bars and restaurants