MASERATI PRESTIGE CARS SPORTS CAR HIRE & RENT
Maserati GranCabrio Sports Cars
The Maserati manufacturing company invests the grand touring feature in this lovely and attractive sports car. The Maserati company was successful in incorporating an enlightened race car into a luxurious sedan. The sports car boasts a lightweight and robust 4.7-liter V8 engine that enables the unique sports car to be suitable for long distances.
This enhanced sports car permits the customization of the sports car's comfort, design, and performance to your liking. This unique sports car has excellent details, and every accessory brings out the Maserati brand. Such lovely features have made our cheap car rental services have this Maserati GranCabrio Supercar hire – Birmingham Limo Hire for car rental services.
Are you looking for a luxurious sports car to make your wedding feel magical, unique, and memorable? Well, work with our cheap car rental team and bring your wedding dreams alive. Our car rental offers avails this Maserati GranCabrio sports car in the wedding car hire Birmingham. Best believe that this Maserati GranCabrio wedding hire car will elevate your wedding status and make you feel terrific.
MASERATI LEVANTE SUPERCAR HIRE BIRMINGHAM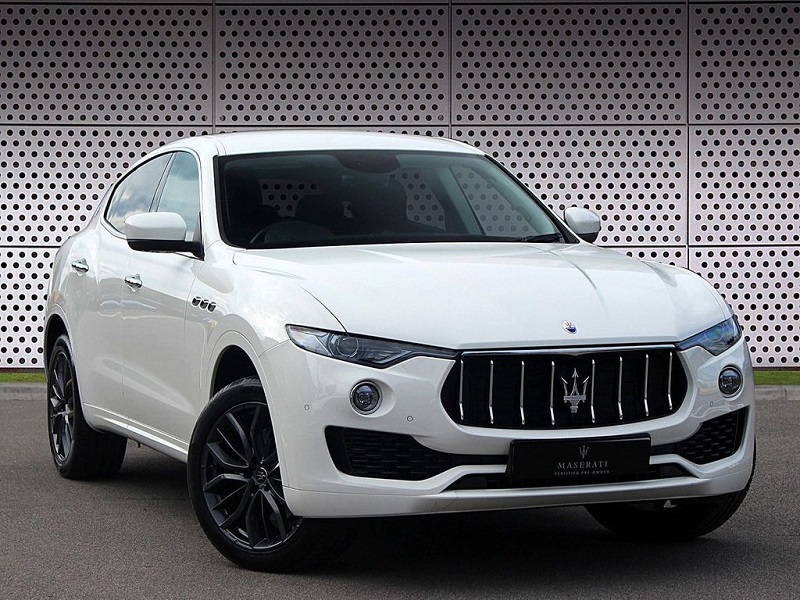 The Lavish Maserati Levante Sports Car is the first trial on SUV manufacture in the Maserati SUV model. This tremendous and powerful sports car is a beautiful attraction for many because of its unique combination of SUV, sports car, and saloon-like design. Our cheap car rental services are not left behind by acquiring this sports car for supercar hire.
The Maserati badge alone entices many due to its uniqueness and boldness, inspiring an aura of luxury and elegance. With its double turbocharged V6 and V8 engine options, its horsepower is incredibly significant, resulting in an outstanding performance.
The interior of the Maserati Levante has attracted many of our customers who have mostly used them for airport transfers in Birmingham in our cheap car rental services. The interior of MASERATI LEVANTE PRESTIGE CAR HIRE & CAR RENTAL  is beautiful and comfortable, and that is why many people like this sports car in our car rental services.
MASERATI GRANTURISMO SPORTSCAR HIRE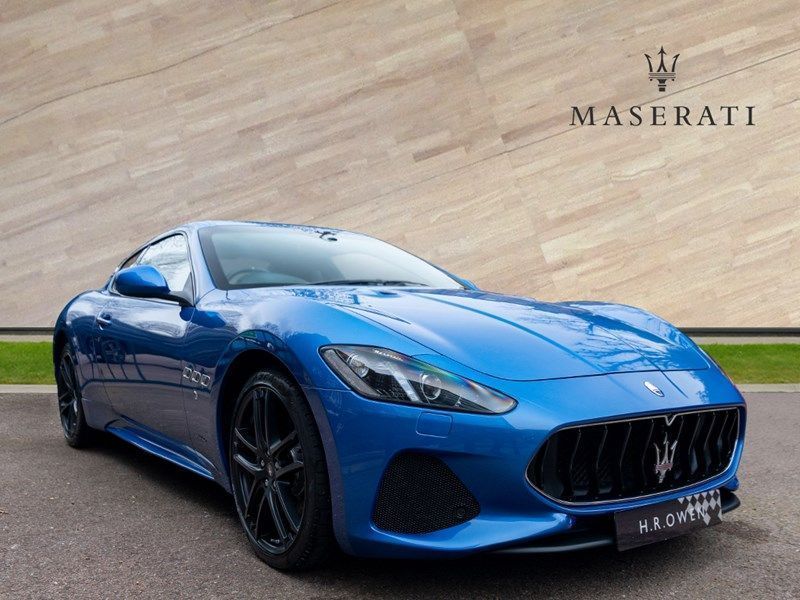 Have you ever heard of the attractive, lovely, and elegant Maserati GranTurismo Sports Car? Well, our car rental services are here to tell you about this unique sports car and its stunning features. This attractive sports car is an outstanding series of a grand touring hybrid, in unison with its fellow Maserati GranCabrio sports car. The MASERATI GRANTURISMO PRESTIGE CAR HIRE is a significant improvement in reliability compared to the Maserati renowned brand in general.
This sports car has an impressive and robust performance that enhances the driving experience of the sports car. These outstanding features are why our cheap car rental services are not left behind, to offer this Maserati Granturismo sports car for supercar hire offers.
The Maserati GranTurismo sports car is a sophisticated blend of a race-vehicle engine and an elegant and luxurious coupe. This exquisite blend of stylish design infuses an enhanced technology and robust power, combined with a powerful and exceptional sound evidently from an original Italian V8, to offer extraordinary levels of safety and outstanding performance. This Maserati GranTurismo Birmingham, Sports Car Hire & Car Rental is the best luxury sports car for prom car hire in Birmingham. We have this supercar hire available for your prom car hire in Birmingham events.
MASERATI QUATTROPORTE PRESTIGE CAR HIRE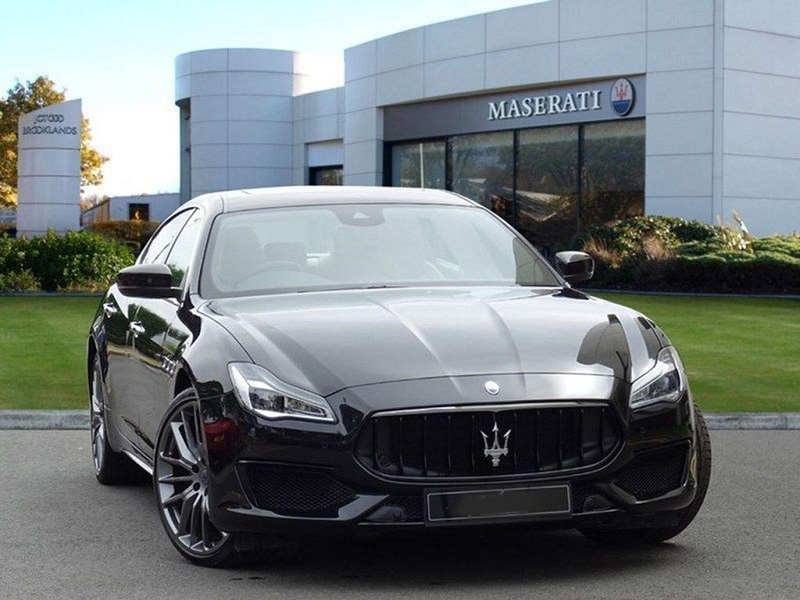 If you are looking for a car that is sleek and defines style in all its ways, then we highly recommend this gorgeous Maserati Quattroporte sports car that we are proud to have. The Maserati Quattroporte sports car is a making of the Italians which was introduced for the first time in the year 1963. It was first showcased in the Turin Motor Show and it was known for its remarkable features which have been improved over the years. How incredible is that? This classy Maserati Quattroporte sports car is perfect for hiring for certain events.
Its amazing features is what gets everyone's attention. With a maximum speed of up to 326 km/h who wouldn't want to drive a car like that. This striking sports car has a maximum horsepower of 580 and an acceleration speed of 4.5 seconds. This and many more features are waiting for you to experience as you can car hire this opulent sports car. This brilliant supercar hire sports car has a V8 engine and a torque of up to 730Nm. How amazing is that? It has an attractive and impressive body that will be quite suitable for your wedding occasion. Let us help you make a grand entrance on your special day. It is an eye-catching sports car that no one can miss. Don't you want to spice up your wedding with such a smashing sports car? Make your wedding occasion unforgettable and use our wedding car hire services as we offer you our cheap car rental prices.
MASERATI GHIBLI PRESTIGE CAR HIRE BIRMINGHAM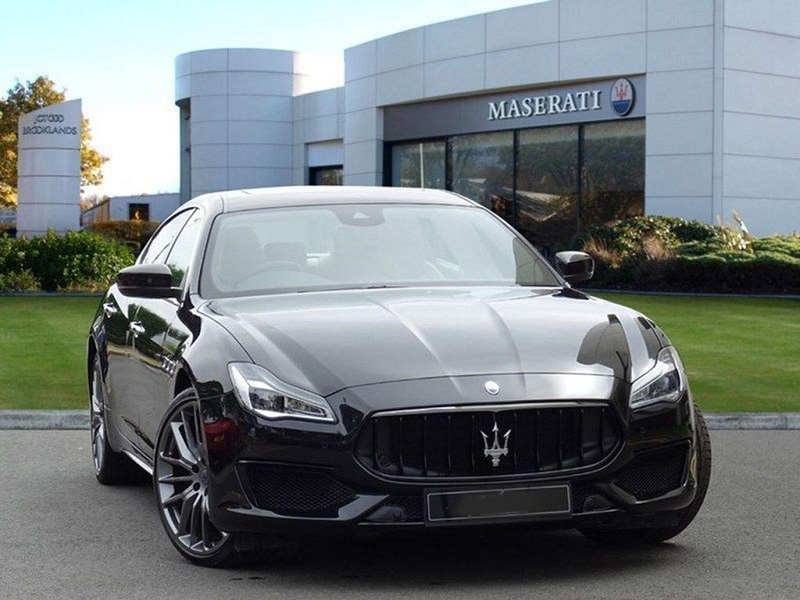 Maserati Ghibli was originally introduced in 1996 and up to date, the sports car keeps up the culture of empowered production. Have you ever imagined a car that has an on-point combination of a four-door and sporting performance, has a powerful V6 engine and has a thrilling driving variability? To add to that, the sports car has a beautiful interior design with upholstered leather seats. The Ghibli sports car is a combination of three different cars; AM115, AM336, and M157. This explains why the sports car has such an astonishing body.
Find the best deal with us, Birmingham Limo Hire, a car rental company that cares about your needs. The Maserati Ghibli is for car hire in our car hire service package and it comes at a cheap car rental rate. If you want to have a classy and comfortable ride in the Maserati Ghibli sports car, let us be your supplier and offer you our car rentals.