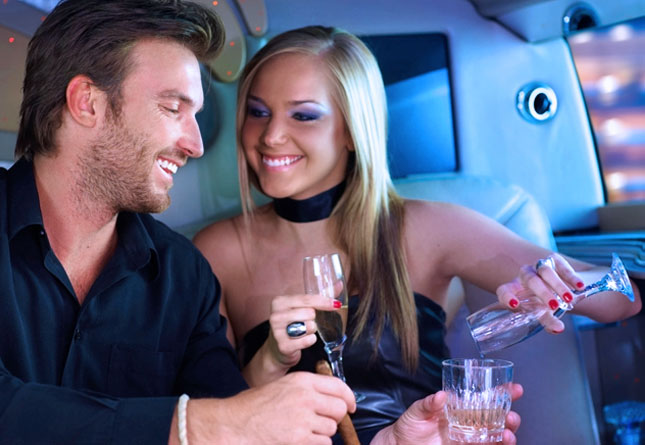 Birmingham Limo Service Anniversary Package.
Anniversaries are special occasions that bring back old memories. Whether it is a wedding anniversary, friendship anniversary, or any other kind of relationship, it is good to gift loved ones. In fact, it is a tradition in many countries to give a gift to partners on anniversary dates. Why not surprise your loved one(s) with our Birmingham limo service package? It does not matter if it is your first or twentieth anniversary, all are special and should be taken seriously. Rekindle the memories you first had in a unique way with our Birmingham limos.
How will we help make the occasion special?
Partnering with us to make your anniversary day more special is our passion. We understand that this day ought to be perfect and memorable. That is why we provide excellent and unique anniversary services. At Birmingham limo hire company, we aspire to make the day eventful with our limo hire Birmingham anniversary package. Do not let this day end like a usual day. Be creative and surprise your partner with one of the stylish, luxury cars in our fleet. Whatever renowned brand you may like, we have it ready just for you. Be it a Mercedes Benz, McLaren, Maserati, or a specific limousine. Name it all!
Anniversaries Birmingham Limo Service & Sports Car Rentals - Birmingham Limo Hire focuses on making anniversaries eventful and memorable in all ways possible. Whether you have planned to take your partner out for a movie, dinner, or a road trip, it is always stylish it arrives in a chauffeur-driven sports cars or limousines. We assure you that you will get necks breaking with our limos for hire in Birmingham. Let us plan this beautiful day for you and take off the burden of finding the perfect limo for hire.
Depending on your plans for the day, the Birmingham limo hire anniversary package will take the necessary measures to fulfill your wish. If you would like to spend the day in one of our limos for hire in Birmingham, we suggest you make a reservation for a small party of two. There is no better feeling than celebrating your anniversary with your loved one in a hummer limo.
Moreover, the feeling will be even better when you see how amazingly the hummer limo for hire is decorated. For the anniversary limo hire in Birmingham package, we decorate the luxury cars for the customers. Additionally, there is a variety of colors to choose from, depending on your taste and preference.
Will you be safe when in our Birmingham limo?
Absolutely! The safety of our customers is our topmost priority, followed by satisfaction. What safety measures have we put in place to ensure no harm or disturbance comes to our esteemed customers?
First of all, we make sure to employ the best of the best professional chauffeurs for the job. Good driving skills are something we do not take lightly. After booking a Birmingham limo hire anniversary package, entrust us to provide you with the best chauffeur. What do we mean by the best chauffeur? A good chauffeur is one that drives carefully, minding all the traffic rules. There is no day and time you will get the news that a chauffeur working for Birmingham limo hire broke the traffic rules. We train them well and make sure they are ready for the job before being assigned the first task.
Secondly, for the safety of everyone, we regularly check the condition of the limos for hire in Birmingham. If any problem is detected, then the vehicle is serviced and repaired immediately. At Birmingham limo service, we do not deal with cars that are not roadworthy.
Lastly, in case of an emergency, every Birmingham limo is equipped with a first aid kit. It is always good to be prepared for anything. To add to that, the chauffeurs have been trained on how to perform first aid. You will be in safe hands. To sum it up all, you have nothing to worry about when it comes to your safety. Birmingham limo service takes the general safety of everyone very seriously.
Get the anniversary service package at a cheap price!
Did we mention that we provide cheap limo hire in Birmingham services? Birmingham limo hire offers all its customers services at an affordable rate. Whatever the luxury vehicle type, you will still get the cheap limo hire Birmingham prices. We want you to have a good time with your partner without worrying about the prices. Ideally, all the prices differ depending on the customers' specifications and type of vehicle chosen.
You can get such amazing deals only at Birmingham limo hire. The only limo hires in Birmingham that considers your satisfaction and financial needs. It is not every day that you get cheap limos for hire in Birmingham. Take advantage of this factor and make a reservation today! 
These astonishing Birmingham limos are suitable for special events like anniversaries. One that requires just a few people. Don't get it wrong. No, it doesn't mean that the space inside is not enough. On top of all the amazing features, the large space is one of the best things. You will have plenty of space to do your private stuff.
Alternatively, you can use our Birmingham limo, to hire the Range Rover Limo for hire. With the tinted window and privacy divider, no one will be all up in your business. You will enjoy maximum privacy. If you are under the influence of alcohol, our Birmingham Limo trained chauffeurs will make sure that you have been dropped off at your home safely. Our customer's safety is our top priority. Second in ranking is providing quality services. If you don't get the two of these, feel free to report the complaint to us to take the necessary action. That road trip party with your partner is only going to be extra special if you incorporate our Birmingham limo hire services into your plans. This Birmingham limo service is provided at a cheap cost. Let us all make great memories together! 
Conclusion
After reading this, you should be convinced that the way to go is the Birmingham limo service. The cheap limo hires Birmingham prices together with the great Birmingham limo hire anniversary package will make the day delightful. Partners with us for astounding experiences. For more information on the anniversary package and our car hire services in general, please contact us. Also, a quick mention of the wedding car hire package that goes hand in hand with the anniversary package service. Wedding anniversaries are a special occasion that needs to be celebrated using unique techniques. Do not be a boring partner and use the common method of buying gifts and going for dates. Be extraordinary and hire our Birmingham limos Today!