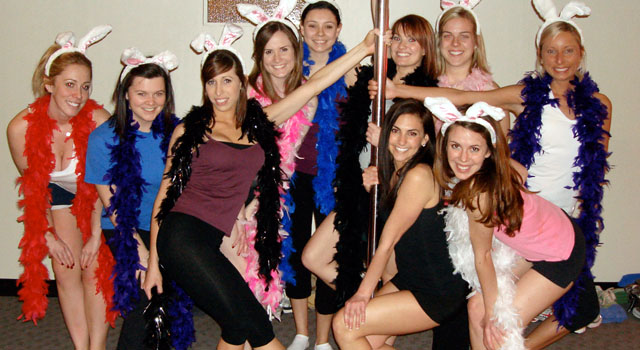 Limousine Hire Birmingham for Birthday Parties
A spectacular birthday party begins with extraordinary ideas. Would it not be lovely to commemorate your special day in a party limousine? At Birmingham limo service, we have the best and latest limos that are suitable for birthday party celebrations. What could beat the idea of celebrating your special day with loved ones in a luxury chauffeur-driven limo? Do not go to the usual and boring way of holding house parties or going to clubs. With limo hire Birmingham, you can begin the party right from your doorstep. Limousine hire Birmingham is very fun, and the good thing about it is that you can invite only close friends and family. There is no room for uninvited guests.
Why hire a limousine for your birthday party?
 Firstly, the VIP treatment and feeling that comes with boarding a limousine hire in Birmingham is something that will linger in your mind. Even after several years, you will still have this memory at the back of your mind as if it happened the other day. For such memorable moments, book a limousine for hire in Birmingham and we will make all the necessary arrangements for you. All you have to do is tell us how you want the Birmingham limo decorated. The rest will be up to us. If you ask around, you will get a review on how Birmingham limos give the best birthday party experience
Secondly, it is very suitable for birthday parties especially if you plan on taking alcoholic drinks. Being a chauffeured limo in Birmingham, you and your friends will not have to worry about the designated driver. Everyone will enjoy themselves to the maximum without worrying. Limousine Hire Birmingham chauffeurs will make sure you and your companions are safe even when under the influence of alcohol. You can party all night knowing that you are safe.
Finally, our cheap limousine Hire Birmingham prices are the most affordable you can ever get. We offer quality Birmingham limo services at a cheap rate. It might be unbelievable that you can actually hire a limo in Birmingham at a cheap cost. The truth is, it is possible to get the limo from Birmingham limo hire for the amount of time you would like at a fair cost. Take advantage of this and book one for your birthday or a friend's birthday. There is no better way of celebrating such a special day than getting a limo for hire in Birmingham.
Activities you can do for your party in a limo.
Party limos have gained popularity over the years. Here is a list of activities you can do to have a good time in the Birmingham limo.
Unlike clubbing, you can party in a Limousine Hire Birmingham all day and night. If you have that much energy, who are we to stop you. Treat yourself and your friends to a day full of excitement and fun in one of our Birmingham limos. As the owner of the party, you are given the liberty to direct the chauffeur to destinations of your choice. Even if you want to go pick a few of your friends, we are here to fulfill that wish. While on the way, you can make stops if there are places you would like to visit. Remember that you are doing all this fun stuff while enjoying drinks in the minibar section alongside good music.
Alternatively, you can make arrangements with Birmingham limo hire to go for a sightseeing session. There are so many places to visit in London. If you want to visit these places with your friends in our Birmingham limos, our chauffeur will do exactly that. Having fun in a limo while enjoying the wonderful views at the sites is an exciting and peaceful experience.  Limousine Hire Birmingham will assign a chauffeur who knows the city well so you will not waste time looking for direction to the sites. If you are always busy buried in your work, this would be a perfect time for you to explore the environs of your city.
Similarly, you can dress up and get ready to be picked up at your doorstep and later on, dropped off at a club of your own choice. Begin the party right from your doorstep while onboard the Birmingham limo. If you would like to be picked up from the club after the party is over we will do so. Your friends will be dropped off safely at their respective homes as well.
Who said children cannot have fun in a party limo as well? Your kid would be very happy if you hired a limo for his or her party. Boarding a limo is always a pleasure, no matter your age. Limousine hire Birmingham not only plans birthday parties for adults but also kids.  Ask the chauffeur to pick up the guests from their homes and drop them off at the party. Also, you can make arrangements to have the actual party in the Birmingham limo. However, keep in mind that holding the party in the limousine for hire in Birmingham means the number of guests will be limited. The Birmingham limo will be decorated according to your specifications. Let your child have a different experience when it comes to birthday parties by hiring one of the Birmingham limos.
Why choose Birmingham limo Hire Company?
Birmingham limo hire has been trusted for a long period by its customers to provide excellent services. You can trust us to give you the best experience no matter the occasion for the day. Trust our chauffeurs to drive you around safely too. Also, a good reason why you should use our limo hire services is that we offer the services at a cheap price. Have a classic experience at an affordable rate. There is no need to spend an arm and tooth in order to have a good time.
Another reason why you should partner with us is that we have the best chauffeurs. Limousine Hire Birmingham chauffeurs are well trained and have good driving skills. They never overs peed or drive at a speed that the customer is not comfortable with. In addition to that, the drivers are equipped with first aid skills for emergency purposes. Birmingham limo hires always ensures the customer is safe at all times. Choose Birmingham limo hire services for the best experience with limo hire in Birmingham.
Conclusion.
For cheap limo hire in Birmingham prices, contact us. Apart from birthday parties, we also provide other services like airport transfers, weddings and many more. All the services at Limousine Hire Birmingham are offered at a cheap cost. Trust us for a wonderful birthday experience either for kids or adults. Birthdays are special days that should be celebrated in a special manner. What better way to do that than hiring a Birmingham limo for a special occasion. While onboard, be sure that your safety is secured. We have followed all the precautions set in place for limousine hire in Birmingham. At Birmingham limo hire, we value customer satisfaction, and that is why we give the best quality service.
BIRMINGHAM LIMO HIRE FOR BIRTHDAY PARTY
Kids Love Limos.
So why not book a limo for their party, they will not only love it, look how cool they will feel, cruising around town with their friends. Hanging around the city with spasm of joy splashing in their faces. The igniting electric smiles.
Your Husband's Birthday
As the everyday chauffeur, he would love the idea of a Limo to take him out. Stock the bar with his favourite drinks. Cruise around, go to a football, rugby, darts event, it doesn't matter the Limo will turn it into a special event.
The Famous 21st Birthday
Hire a Limo and everybody can enjoy a night out, dancing, eating and drinking without the worry of driving and travelling in luxury.
Surprise Birthday Party
Start the party with a Limo ride and take them to a surprise event, maybe save this one for a special birthday, but what a great idea!!
Parent's Love Limos Too
And it's a win win, you don't have to drive anywhere and be on your best behaviour and best driving skills. So you get to go out too and enjoy yourself. Your parent's will adore this idea, they will feel extra special for a day.
Your Wife's Birthday
Surprise her with a limo to take the family out for the birthday meal, everybody can enjoy the evening, no designated driver questions, just a fun night. She will love the thought...
Boys Birthday, What Do You Do?
Hire a limo, we will pick the young guests up with the star of the show in the Limo and take them to their party and take them back to their homes. They will love it, especially your little man!!! Make the boy feel like a man as he turn one more year older. Crown his day to a memorable one. He would not forget it and it will last longer till he becomes a man.
Girls Birthday Party, How Do You Improve On Last Year For Your Princess?
Well a pink Limo would probably do it, with it decorated with matching balloons, streamers, pink drinks, pink food. They would feel like film stars, just cruise them around and drop them off at the cinema, restaurant. There would be more selfies than at an Oscar night!!
We would love to be part of your birthday celebrations. A Hummer is a great Limo for birthday events and not as expensive as you would imagine. Try us, give us a call on 0121 2853009 or fill the form in.