Cheap limo hires in Birmingham for wedding services.

Introduction
Weddings are special occasions that bring joy and honor. A day like this ought to be perfectly executed because weddings are one thing people never forget. Your choice of wedding cars greatly influences how classy the occasion seems. Of course, everyone wants their wedding to be classy. This is your day and Birmingham limo hire is here to offer the bride and groom the best of our limousines. Wedding car hires in Birmingham Limo services is extensive. From bachelor/bachelorette parties, the actual ceremony, reception, and then honeymoon.
Is there a better way to travel to your wedding than using Birmingham limos? At Birmingham Limo hire, we specialize in giving the best limo hire in Birmingham services for weddings. We have a wide collection of luxury cars to choose from. For the limousine enthusiasts, our collection includes the stretch limo, hummer limo, and even the Porsche Cayenne limo just to mention a few. The Birmingham limos are known for the elegance and class that they bring out.
Also, if you are a supercar enthusiast, we have you covered. Who said supercars are not suitable for weddings because they were wrong. Imagine the groom arriving in a Bugatti Chiron. This will definitely give you a show-stopping entry. Make your wedding unique by using Birmingham limo services and sports car hire services.
Why choose Our limo hire?
Birmingham limo hire has worked in the car hire industry for quite some time now. This has helped us gain experience and confidence in what we do. We have learned a lot about the does and don'ts of the business and this has helped us improve our services. To us, Birmingham Limo hire, customer satisfaction is the most important thing. Without customers, the business cannot be a success.
We always advise our customers to report any cases where they were not serviced as required. We have trained all our employees to treat the customers with the utmost respect, even in difficult situations. Birmingham limo hire chauffeurs are much disciplined and always deliver as required. We are known for our exceptional services. 
Over the years, we have provided wedding car hire in Birmingham services for so many weddings. We understand that on this big day, everything needs to run smoothly. There is always pressure coming from all ends. We want to take away the stress of organizing for transport. Our Birmingham limos are ready for your big day.
At Birmingham limo hire, we provide our services at a cheap limo hire Birmingham price. On top of giving quality services, we also provide them at an affordable rate. We know that weddings can be hectic to plan, especially if the funds are not sufficient. Working with a thin budget is not an easy task. With our cheap limo hire in Birmingham prices, you can now squeeze us into your budget.
How you can use our cheap limo hire ?
To begin with, you can use our wedding car hire in Birmingham services to get your visitors from the airport or any other pick up point. For airport pickups, we have airport transfers services. The service allows you to hire the Birmingham limousine at a cheap limo hire in Birmingham price. If you book in advance and inform us where and when you would like the visitors to be picked, we will not disappoint. Your guests will be picked up and dropped at the destination safely.
Similarly, for other picks up points, our chauffeur drove Birmingham limos will be there to pick up the visitors. You have the liberty to choose the type of vehicle you would like. We trust that you know your friends best and hence, would be aware of the kind of cars that can lift their spirit. Our sports car hire services are also available for the cheap limo hire in Birmingham funeral service.  Just like the airport transfer in Birmingham service, the chauffeurs will pick the visitors up and bring them to you. Even if the visitors are going to arrive during different hours or days, we will gladly pick them up. Let us help you plan on the mode of transportation for all your visitors, family, and friends.
Benefits of using our wedding car hire services.
When you use Birmingham limo hire wedding service, you are guaranteed of getting reliable transport. Birmingham limo hire chauffeurs are ones that can be trusted. Keeping time is always on our bucket list and as a company, we do not tolerate lateness. As long as you have booked the Birmingham limos on time, be sure that we will be there on time.
Other than getting qualified and the best Birmingham limo chauffeurs, you also get our wedding car hire service at a cheap limo hire at Birmingham prices. We understand that this is a special day that comes with a huge budget. For this reason, we came up with the cheap limo hire in Birmingham services. With this Birmingham limo service, the price will not be a worry to you.
Birmingham limousines are driven by professional chauffeurs who have been trained on the job. Our chauffeurs are not just chauffeurs, they are the best you can ever get. They will give you a VIP treatment like no other. For this special day, you can request the Birmingham limo hire chauffeurs to dress officially to match your theme. 
Also, when you use our wedding car hire in Birmingham service, you can request for the Birmingham limo to be decorated. This is why the prices for wedding car hire in Birmingham are specialized according to the customer's needs. Either way, the price will not be too high to a point that you cannot manage. It will still be the cheap limo hire price that we promised. 
Who said limousines are only to be used by the Royals and superstars only? Even so, you can make yourself feel like royalty or superstar on this special day. Arrive in style for your wedding by using our antique Birmingham limos. Whatever theme you may have for your wedding, we have a luxury car that can complement you. We have an exquisite luxury car that is perfect for a vintage theme especially. A Birmingham limo would also go well with a church wedding. Also, if you would like us to help you organize transport for your guests after the wedding, we will do so.
Conclusion on Wedding Cars.
For a smooth-running wedding, incorporate us in your wedding plans. Once you use our wedding car hire in Birmingham services, you will always come back for more. We are committed to providing you with the best quality car hire services at a cheap limo hire in Birmingham price. Our chauffeurs will serve you accordingly. On this special day, you deserve a stress-free time. No one wants to stress over methods of transport on their wedding day. Birmingham limo hire is a reliable limo hire Birmingham Company that will not disappoint you. Other than wedding car hire in Birmingham services, we also provide other services. You can never go wrong with a limousine or sports car. Kindly contact us for more information about our services in general. We are eagerly waiting to work with you.
How Are You Arriving At Your Wedding?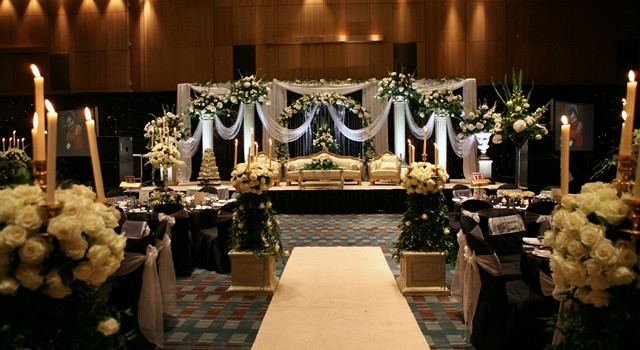 How can we help you arrive in style? Are you looking for a White Hummer Limo or a more colorful Hummer Limo for your Asian Wedding Day? Whatever you want, we can help you. If you have a Hindu Wedding, Sikh Wedding, Muslim Wedding, Punjabi Wedding or Chinese Wedding then please call us today for a free limo quote on 0121 2853009 anytime lines are open all the time. We are experienced in many varied cultural weddings, after all, we live in the UK, a melting pot of beautiful cultures. So we understand your requirements and are happy to help you make this an amazing day. Find Us on WeddingPages.com.au - 1000's of Australia's Premier Wedding Suppliers. Featuring gowns, venues, invitations, cakes, and everything you need for the perfect Australian Wedding.
The A - Z of Australian Wedding Websites Birmingham Limo Hire will decorate your wedding car hire in Birmingham in whatever style you wish. Birmingham limo hire has enough wedding hire cars that will accommodate your family and close friends. We love Asian weddings as they are so vibrant and colorful, and our Birmingham Limo Hire chauffeurs are professional, friendly, and experienced in all weddings, so nothing is too much trouble. So now your worries are over, we will be there for you, to drive you safely to your wedding.  More-so, wedding car hire in Birmingham will be there to take you to your reception. Birmingham Limo Hire recommends UK Bridal Directory to its bridals. Here are some ideas you can think about for your wedding, all very well known locations for your wedding. Also, check out Wedding Services UK - Find wedding service providers on the Business Directory UK.  Check out Clean Green Directory.com
Northbrook Park
This wedding venue can cater up to 250 guests, it has beautiful grounds and lots of experience with Muslim, Bengali, Punjabi and Gujarati weddings.
Abbey Manor
Abbey Manor is near Hanger Lane, North West London and is very modern with all modern facilities, with good car parking facilities
The Centre
The Centre is licensed to conduct civil ceremonies and is the only one in Southall to do this and also the newest. And it also has an amazing light system that can change colour to match your theme.
Chicheley Hall
This stunning Grade 1 listed Hall was built in extraordinarily beautiful grounds of 80 acres and therefore very private but easily accessed via the M1.
Ivory Mansion
It can hold up to 500 people, so is perfect for big functions but can also be scaled down to 100 guests, so also good for medium sized wedding parties. And similar to The Centre in Southall, the lighting system is great.
Troxy
Troxy can cater for 1,000 guests and is one of the latest licensed venues in London.
Here is our complete list of venue's in the South, just Google the name for further details. This is a list in alphabetic order as you can see. Good luck.
Addington Palace Croydon | Alexandra Palace North London | Ascot Racecourse Berkshire | Avenue House North London | Beaumont House Windsor | Blue Mountain Golf Berkshire | Bushey Golf Course Watford | Cavendish Banqueting Harrow | Decorium North London | Fennes Estate Essex | Heythrop Park Hotel Oxfordshire | Hilton Metropole Edgware Road | Hilton Waldorf Central London | Hotel Russell Central London | Kettering Ritz Kettering | KP Centre Harrow | Luton Hoo Luton | Manor Of Groves Hertfordshire | Marriot Heathrow | Millennium Gloucester Kensington | Newbury Racecourse Newbury | Novotel Hammersmith | Oatlands Park Hotel Surrey | Orsett Hall Essex | Osterley Park & House West London | Painshill Park Surrey | Porchester Hall Greater London | Quendon Hall Essex | Radisson Edwardian West London | Royal Garden Hotel Kensington | Salomons Estate Kent | Savill Court Hotel Surrey | Shendish Manor Hertfordshire | Stoke Place Buckinghamshire | Syon Park West London | The Grove Watford | The VIP Lounge Edgware | The Watermill Hotel Hertfordshire Three Rivers Cheltenham Windsor Racecourse Windsor | Winter Garden Eastbourne